The Virus Self-Help Guide
Strengthen your energy and your immune system*
Sign up for my FREE 3-part video series: 
My best advice from the Traditional Chinese Medicine for more energy and immunity or a faster recovery*.
The treatment protocol I use as a TCM therapist, explained in an easy to follow step by step way so you can use it on yourself in the comfort of your home.
Support from me in the 'Master Your Energy' Facebook group.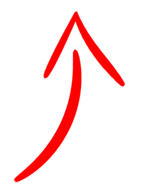 *Disclaimer
Please note that the advice I am giving you in this video series is NOT intended to replace advice from the government or your doctor. It is purely my intention to provide you with tools that can SUPPORT their recommendations. 
My advice is based on Eastern medicine (the TCM) and an increasing amount of reports (from Asia but also from the rest of the world) show that a combination of Western and Eastern medicine works best in prevention AND recovery. So once again; my advice is meant TO SUPPORT.
So if you have symptoms, or if your symptoms get worse, if you have a fever above 38 degrees Celsius or 100 degrees Fahrenheit, please contact your doctor IMMEDIATELY and follow their advice!
I also do NOT claim that my advice can prevent you from getting a virus (or any other 'pathogen') or that it can cure you immediately, but I claim that my advice can HELP you to:
strengthen your immune system, 

support your energy and your health 

and, as a result, help your system fight the virus and support your recovery. 
If you do have any symptoms, my advice will certainly help:
to alleviate the symptoms

to shorten the duration of the course of the disease

to reduce the risk of complications
And, also very important, it will help to reduce the chance of 'pathogens' remaining in the system that can cause other problems.  Because more and more tests show that a number of chronic diseases involve latent viruses.
And again; I'm not selling this, I'm not making money out of this situation, I just want to help, so use it to your benefit!